In March, three sets of floating fish feed production lines produced by our factory were delivered to our Nigerian customer, who customized two 300kg/h fish feed production lines and one 500kg/h floating fish feed machine producing line for his three large fish farms.
The Nigerian customer has three large fish ponds for tilapia, catfish, etc. We customized three different sizes of floating fish feed machine producing lines for the customer's fish ponds according to their size and needs. The Nigerian customer has been engaged in the fish pond farming business for 5 years and has rich experience in fish pond farming, from a small fish pond to slowly expanding and eventually developing to three large fish ponds. The development process made the customer realize the importance of the fish feed production line, so after careful consideration, he chose our company's fish feed production line for his fish ponds. We are very grateful for the customer's trust and will provide complete service for the whole process.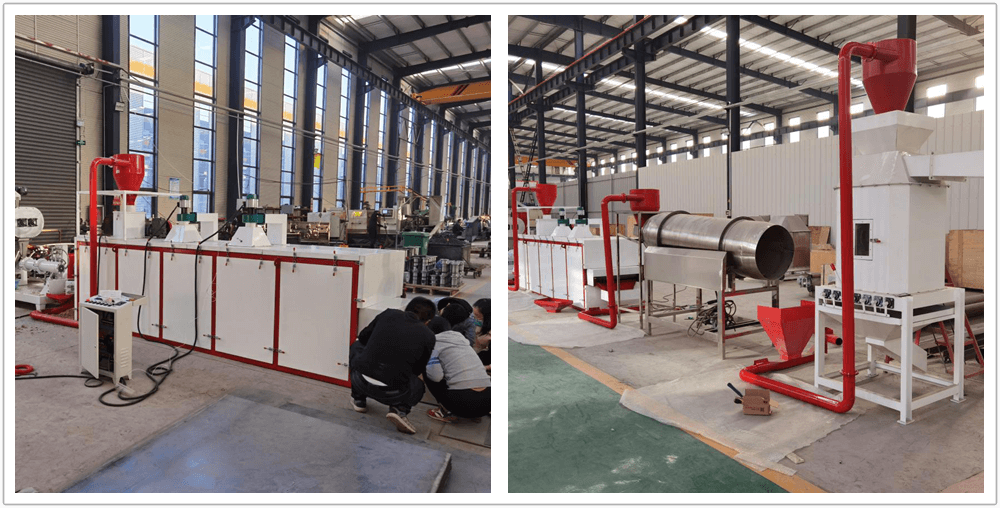 The 300kg/h floating fish feed machine producing line has a capacity of 300kg per hour and the 500kg/h fish feed production line has a capacity of 500kg per hour. You can choose the right product according to your needs. It can process these materials into floating fish food: rice flour, mustard cake, wheat bran, corn, cottonseed, fish meal, bone meal, offal. Usually, the raw material should be crushed by a hammer mill. Protein or other nutrients can also be added to the original powder.
Lima Fish Feed Machinery Equipment Company specializes in customizing floating fish feed machine producing lines for customers according to their needs, and providing installation and maintenance services for customers, and providing customers with a full range of after-sales services. Over the years, we have a good reputation as well as credibility in the industry and are trusted by our customers.